Computing
At Aldersbrook, Computing is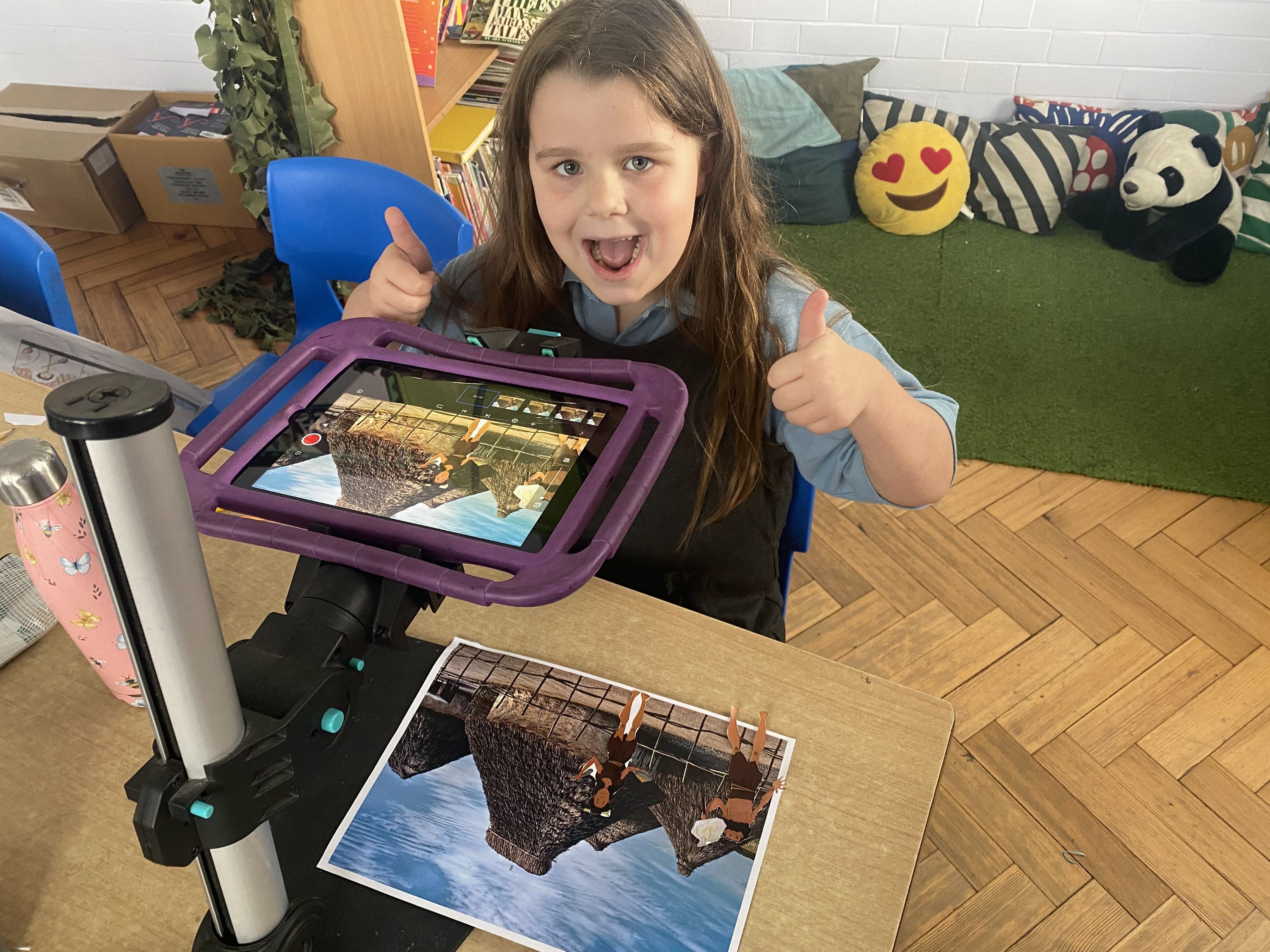 designed to be engaging and purposeful so that all pupils feel involved and confident in every lesson. Our approach to the teaching of Computing ensures that our children are digitally literate, able to express their ideas, interpret information and communicate effectivity through technology. We are living in a world that is constantly changing at a fast pace and technology is at the forefront of this. Our responsibility as a school should be to equip our children with a skillset that is ready for a future workplace. We aim to foster curiosity within our children by exposing them to a range of applications and media throughout their time here at Aldersbrook. Children should feel involved, and we aim to achieve this by making learning accessible to all pupils. We want to prepare our children to become technologically proficient by the time they leave our school.
---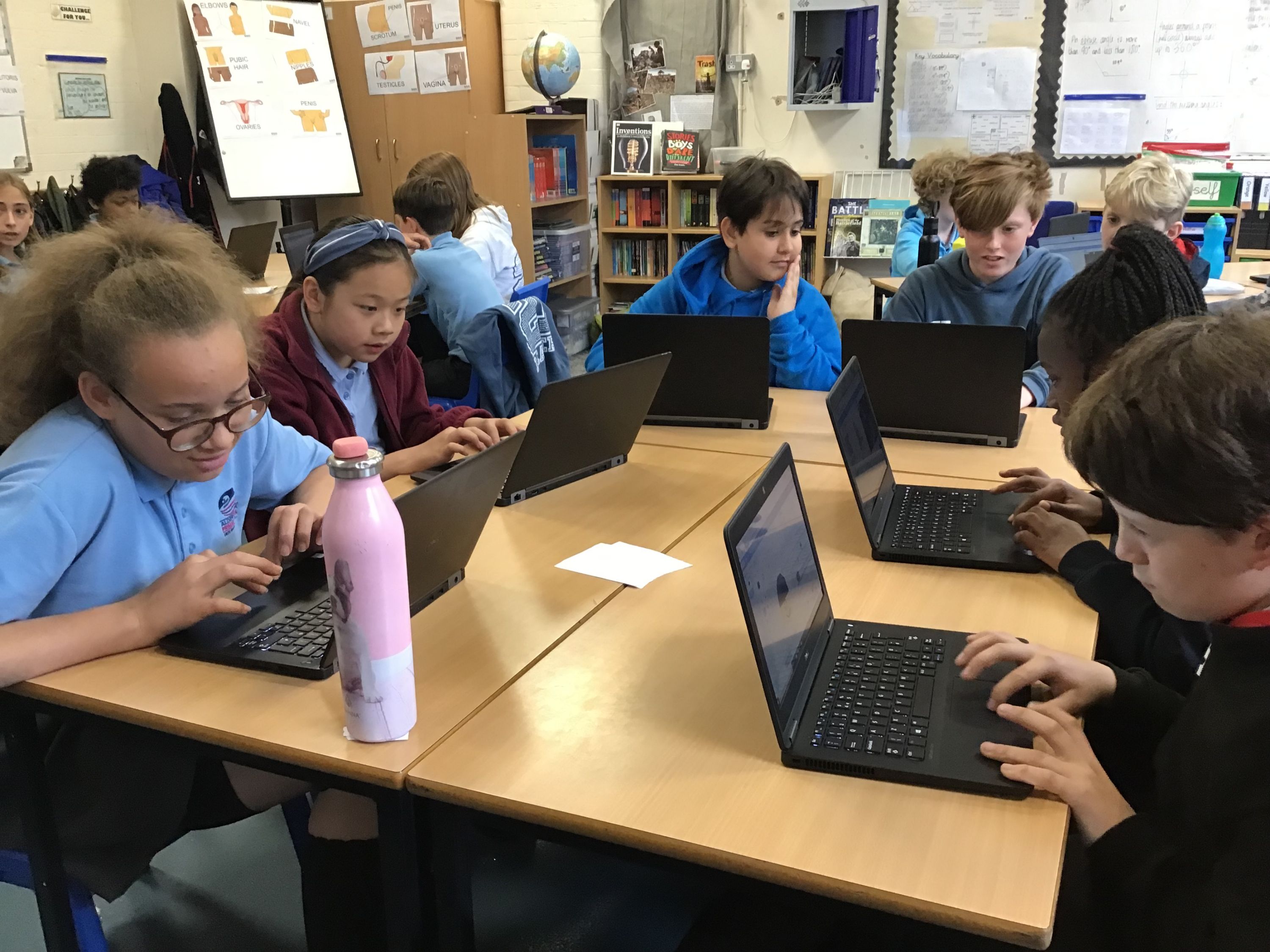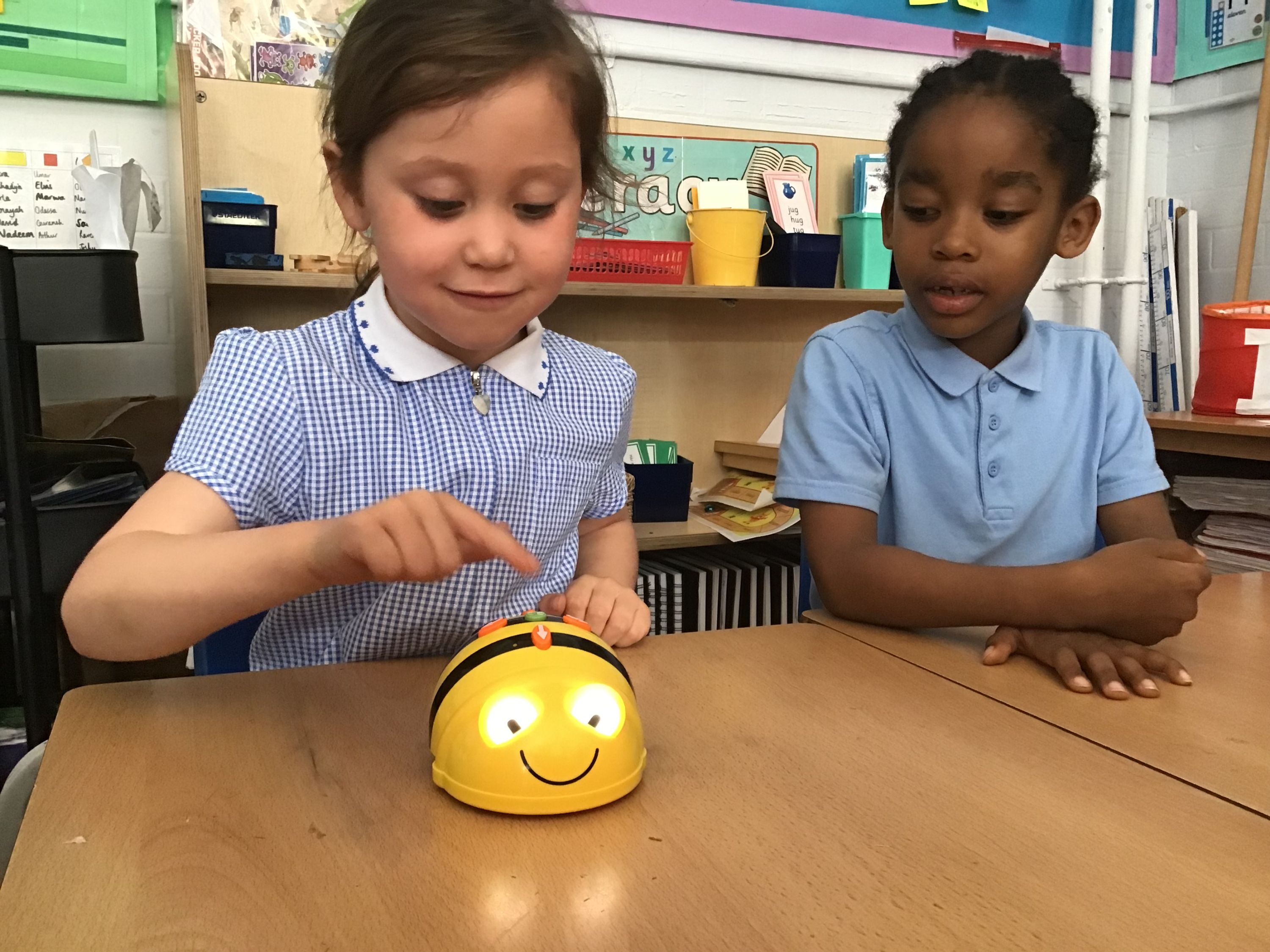 ---
The Computing curriculum at Aldersbrook builds on previous knowledge and skills. This allows children to revisit different techniques so that they can develop a deeper understanding. Class teachers have been advised to use planning that has been adapted from the National Centre of Computing. Resources are easy to access and are in line with our school values. The entirety of the National Curriculum is covered in great depth as children have access to a plethora of resources that delve into the world of multimedia, programming and data handling. At Aldersbrook, we have a rigorous assessment system in place to ensure our children are making the required progress, particularly those from disadvantaged backgrounds. Teaching and learning is monitored on a half termly basis to ensure that standards are maintained across the school.
The knowledge and skills developed in our computing lessons equip pupils for outside world beyond our school. The Computing curriculum is ambitious and fosters our core values. This gives our pupils the building blocks that enable them to pursue a wide range of interests and vocations in the next stage of their lives.
---
Whole School Computing Overview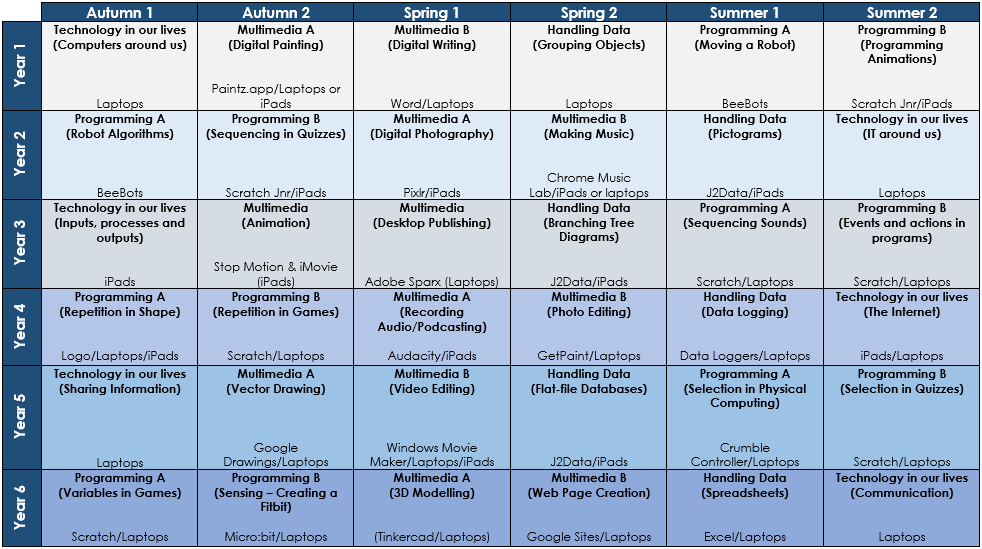 Online Safety is embedded through every unit and taught explicitly in PSHE
---

To ensure progression in learning, we have devised a Seed/ Stem/Soar approach to planning. This is what it looks like in Computing:

Seed/Stem/Soar
What this learning looks like
Examples in Computing
Seed


Builds all foundations of knowledge and skills
Repetitive
skills
Forms new understanding
Vocabulary

Year 3 have learnt about Branching Tree Diagrams and how they work. They looked at examples and practised writing questions that can only be answered using 'yes' and 'no'.


Stem

Recalls foundations knowledge and skills
Decision-making to apply foundations
Develops informed understanding

They have had a go at creating their own Branching Tree Diagrams using prompt questions that were provided for them. (Unplugged)

Soar

Reflects and transfers foundations of knowledge and skills
Inventive application of foundations
Justifies and links understanding

Questioning:

Application
Evaluation
Create

Finally, they were able to apply their knowledge and skills to create Branching Tree Diagrams to organise different types of skeletons (link to Science topic)