FOOTBALL TEAM TO REPRESENT LEYTON ORIENT FC!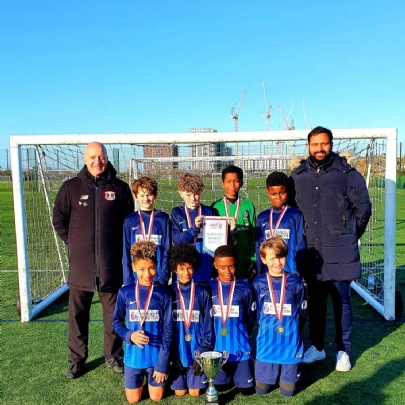 This year's Leyton Orient FC Trust club qualifiers took place on Friday, 29th December 2019 at Douglas Eyre Centre. The winning school will represent Leyton Orient FC in this years EFL Kids Cup. We played 7 games altogether; winning 6 and drawing 1. We won the final on penalty shootout and now will present Leyton Orient FC in the next round at Swindon Football Club. The winning team will play the final at Wembley Stadium.
The winning penalty by Josh. Calm under pressure!