BOY'S FOOTBALL TEAM WIN NEWHAM TOURNAMENT!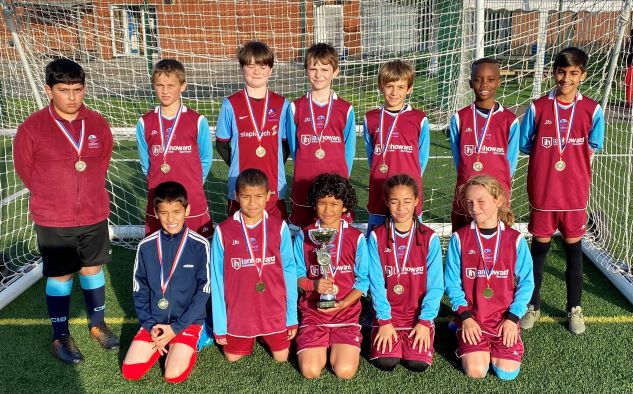 This year's Newham Sports Association Boy's football tournament took place at West Ham United Foundation, on Thursday, 21st October 2021. Altogether 28 schools took part in total.
We were put in a group of 5 teams. We played 4 games in the group and qualified for the knockout stages. We then progressed through the round of 16 against St Helens, quarter-finals against Nelson and semi-finals against Brampton. In the final, we played against Gillions in a very close match and won 1 - nil to be crowned champions.
Well done to all the children, who took part for this fantastic achievement.