KS1 FOOTBALL ARE CHAMPIONS AGAIN!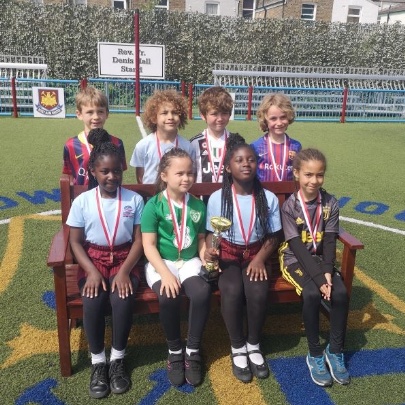 This years Langdon SSP mixed KS1 football tournament took place on Wednesday 15th May at St Edwards School. We played 6 games; won 5 and drew 1. We won the final on extra time against St Winifreds 2-1 to be crowned champions for second time this year.
We are very proud of the team for this fantastic achievement.