HOCKEY TEAM FINISHES 4TH PLACE!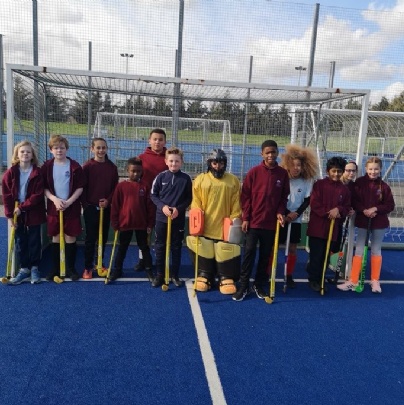 Well done to all who took part.
This year Redbridge Schools Hockey competition took place on Tuesday 26th February at Redbridge Sport Centre. We played 7 games; won 4, drew 2 and lost 1. We qualified for the 3rd and 4th place play off.
Unfortunately ​, we lost the match in the penalty shoot out, to finish 4th place overall.