GIRLS WIN LOCAL TOURNAMENT!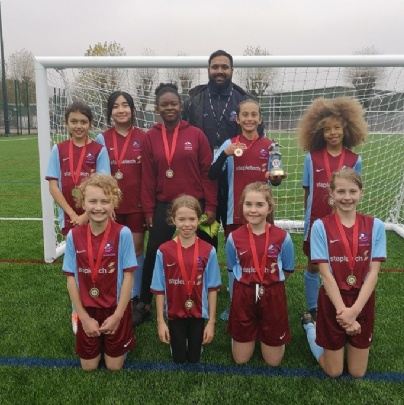 The team and their fantastic coach.
This years Leyton Orient FC National League Kids Cup tournament took place Friday, 23rd November 2018 at Ive Farm Sport Ground, to determine who will represent the club at regional finals. We played 4 games in the group stage, won all 4 to finish top. In the final we won 4 - 1, and now will represent Leyton Orient FC in the regional finals at Boreham Wood FC.
Congratulations all the girls and to Brooke, for winning the player of the tournament after scoring 17 goals in 5 games.