GIRLS FOOTBALL TO REPRESENT REDBRIDGE AT LONDON YOUTH GAMES!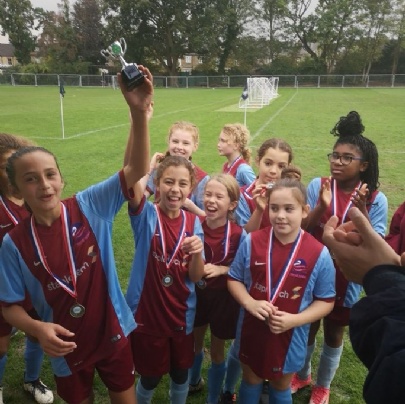 This years Redbridge schools girls football competition took place on Thursday 18th October, 2018 at St Aubyns School. We played 4 group matches; won all 4 to reach the semi finals. In the semis, we beat St Aubyns in the penalty shootout to reach the final. The final was against Nightingale; we won 1 nil to be crowned champion for our second successive year. We will now represent Team Redbridge girls football team at the London Youth Games. We hope to beat our last year place of 3rd best girls football team in the Borough of London.
Well done to the children who took part.