​ROAD TO WEMBLEY BEGINS!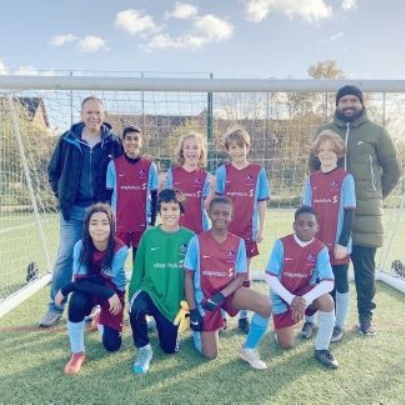 This year's Leyton Orient FC Trust club qualifiers, took place on Friday, 18th November 2022 at Feel Good Sports Centre. Twenty schools from different Borough's took part and had a chance represent Leyton Orient FC in this year's League 2 EFL Kids Cup Southern finals. We played 5 games in the group stages, winning 4 and drawing 1 to finish top and qualify for the semi-finals.

We won our semi-final match 3 -1 on penalty shoot-out to reach the final against Loyala Prep School. We won the final one nil, now and will represent Leyton Orient FC in the next round in March. This is our third in a row representing LOFC in the Southern finals.
We are proud of all the children for this fantastic achievement also would to thank Mr Hussain and Vic for coaching the team.​ Good luck in the next round.
Team as follows; Matt (c), Dylan H, Rayyan, Ekem, Curtis, Seb, Michael and Ty'shai​