​TAG RUGBY CHAMPIONS!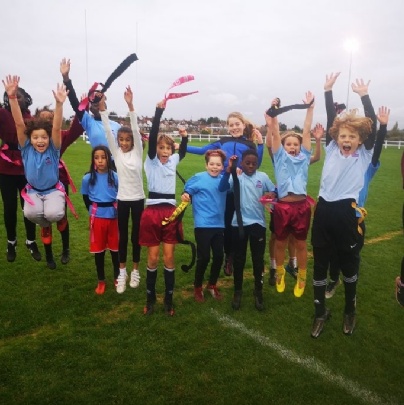 This year's Redbridge SSP tag rugby tournament took place on Tuesday, 16th November, 2022 at Wanstead Rugby Club. In the group stages Aldersbrook 1 played 6 games and won all 6 to qualify for the knockout stages. Aldersbrook 2 played 6 games; won 3, drew 1 and lost 2. Unfortunately, they didn't qualify. Aldersbrook 1 then went to beat Nightingale in the semi-finals and Bancroft in the finals to be crowned champions with 100% record.
Well done to all the children who took part and thank you to Mr Hussain and Vic for coaching the team.